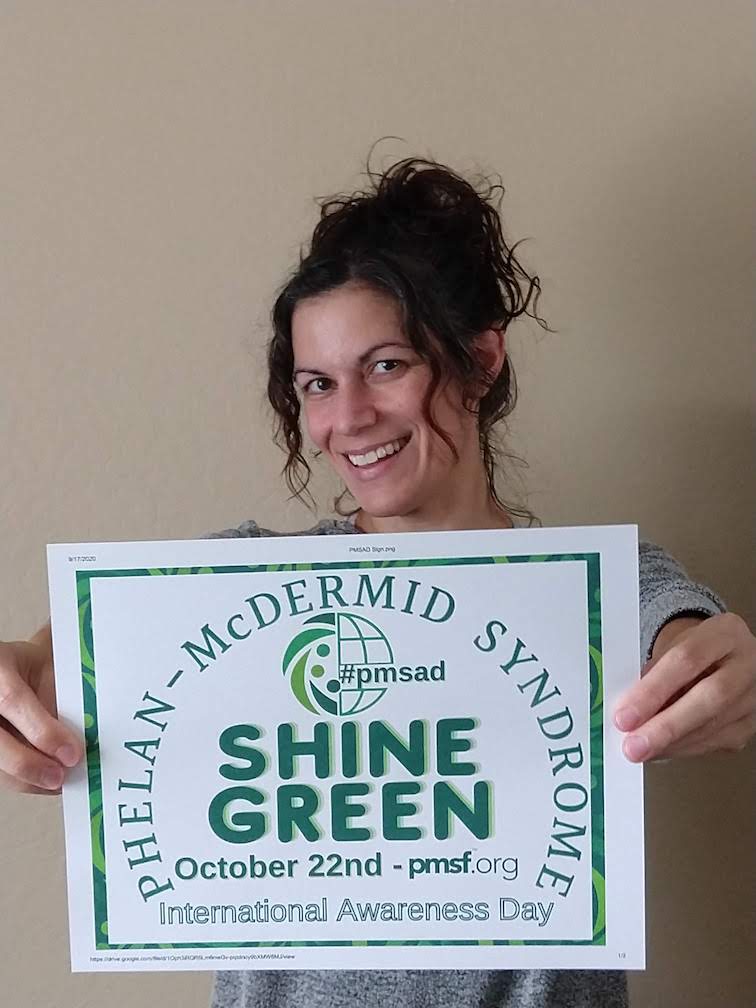 ---
When I heard the word "advocate" for the first time, I assumed it was very political. I am not political, I reasoned, so therefore I couldn't be an advocate. Yes, I vote–but running for office is not in my future (although I have learned never to say never). Little did I know that being an advocate was not limited to politics. It is so much more. It is giving a voice to the voiceless, or those who are barely heard.
When our children are small and unable to speak, it takes time for some of us to adjust to our new role as "mind reader." Without words, babies can still communicate, "change my diaper," or, "I'm hungry, feed me," but only if you can understand that. Little do some of us know that our babies will be intellectually disabled children and later adults. We, as parents, were trained from their birth to be a "voice" for the rest of that child's life. Knowing what our children are saying without them ever uttering a word is a crucial part for many parents and caregivers, such as myself.
Advocating for any cause is a fight, but it's a fight worth fighting. It isn't always going to have a positive response. Chances are, you will meet resistance. You might be saying something that someone else doesn't want to hear. The fight might be with a doctor, the school, or an organization that offers services, but advocates are someone's voice, and with that comes a lot of responsibility.
At times I find it daunting being told I am my son's voice. As I explain his needs, I am, at times, disregarded since I'm not considered the "expert" in the room. But in reality, I am the "expert" when it comes to my son. I know him best. When you are fighting with insurance, pushing a doctor to run a test, or informing the school that your child needs more than what they are offering, you are the expert in that room at that moment, regardless of who holds the higher or more specialized degree.
But maybe you don't want to be political, and you don't want the pressure of educating people about your child. You want a "normal" life. The reality is, this is my normal life, and it is the everyday life of other caregivers who serve as the voice for many disabled individuals. Of course, you can choose to be private and focus on the small victories of advocating. Not everyone will change the world outside their home. That doesn't mean you can't change the world inside your home.
Recently there was a significant tragedy in the world of special needs. A mother and advocate for Autism, Feda Almaliti, died in a fire trying to save her disabled son, Muhammad or as friends called him, Mu, who also died. My heart broke at the thought that she was safe, but chose to put her own life in danger to save her son Mu; they both never made it out. Feda Almaliti has helped change legislation, written articles, spoken to groups or one-on-one when needed, inspired and helped countless others in the past, all while helping to found the Nation Council on Severe Autism (NCSA). Feda made a choice, giving her life for one child, her own.
I started to self-reflect, while reading all the beautiful things people had to say about Feda. Up until hours before her death, Feda was fighting for the rights of so many with Autism. She told her friends that she would never stop, and she did not, with her last breath. The reality hit me; she was fighting for one, her son. The side effect of that advocacy was that so many others were, and are, lucky enough to benefit.
It may sound selfish to advocate solely for your child, but it isn't at all when you think about how far that advocacy can reach and how many other people it can touch. Everything Feda wrote, shared and did, was to fight for her loved one, and in return, it helped so many others.
I'm not sure Feda started out thinking she was going to touch so many lives. That as a child, she thought, "I'm going to change the world. Make it a better place for so many others." That doesn't seem to be her narrative. But if anything, she has shown me that we are only limited by ourselves and, unfortunately, time.
I don't want to paint the picture that advocating is always difficult. I don't want people to think that the results will always be life-altering. But I can tell you what it can be. It can be educating people about something they didn't know existed, don't quite understand, or don't quite know the full story. It can be acting as a teacher, a storyteller, or sharing experiences.
Being an advocate can be as simple as speaking up for your child's needs. Maybe it's wearing a shirt, posting on social media, being vulnerable such as writing a blog post. Or it might involve being on your local news, exposure to a cause, the ability to discuss legislation, or exposing corruption. Just know, no matter how big or small your cause appears, you are an advocate.